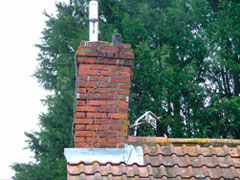 We have particular knowledge and experience of thatched and period properties and if contemplating the purchase of an older property or one where it is evident that there are numerous defects, we would recommend that you consider commissioning a Building Survey. This is a thorough, although non-intrusive, inspection of the property that provides a detailed report with recommendations for approporiate remedial works along with an extensive schedule of photographs. As well as the overall structure and fabric of the property, the report looks at such matters as dampness, timber decay and movement, making further detailed comment on the services and drainage where possible. The report is concluded with a detailed executive summary where budget costings can also be included if requested.
We are pleased to discuss client's individual requirements regarding surveys to ensure that the report is tailored to their needs and if purchasing without a mortgage, for example, an insurance reinstatement cost valuation can be included if required. .. back to top
Report on Condition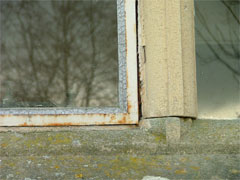 Surveyors traditionally offer a range of products that are generally limited to full building surveys, RICS Homebuyer's Reports and Mortgage Valuations. In light of the Government's recent 'u' turn on the Home Condition Report survey and Home Information Pack the RICS have been giving renewed thinking to the general format of Residential Building Surveys and have re-formatted the Home Buyers Report  to more cloesely resemble the scrapped Home Condition Report.
Over the years we have recognised a need for surveys to to be better tailored to suit individual purchaser's requirements where, whilst a full Building Survey may not be wanted, more information is required than presented in the basic survey packages. To this end we have set up a briefer form of building survey that covers in detail the main areas of structure and fabric, but leaves out some of the more clearly visible elements such as internal fittings and decorations which purchasers can clearly see for themselves.
This particular report works very well for the knowledgeable purchaser or for a building where a client wants a less detailed report on an older building for which the Home buyer's Survey would not be appropriate.  As with our building surveys a detailed schedule of photographs is always appended and market appraisal and insurance reinstatement valuations can be incorporated as required.
RICS Homebuyer's Report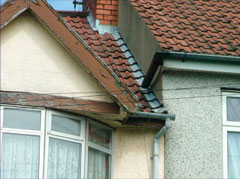 If you indicate to your Lender that you do require some form of survey beyond the initial Mortgage Valuation they will invariably suggest that you have a Scheme 2 or Homebuyer Report. This is a short form report produced by the RICS that is primarily designed for conventional, relatively modern, property and in our opinion, if you are purchasing an old cottage or house of non-traditional construction the report will not be suitable. However for most modern properties, particularly those relating to a first time purchase, the Homebuyer Report can be a useful survey as this allows the surveyor to carry out a general inspection of the whole property, albeit in less detail than a traditional building survey, highlighting areas of significant defect and where urgent repairs are required and setting these against Condition Ratings. The report has the advantage of including a market valuation and assessment of rebuilding costs for insurance purposes. We prefer to have the opportunity to comment in more detail without the use of limiting standard phrases.
Specific Defect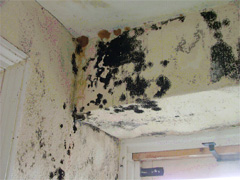 We have identified an increasing requirement from both purchasers and owners of existing property to provide reports on specific areas of defect or concern. These can roughly be categorised into the following:
Roof covering and structure
Dampness and condensation
Timber decay and beetle infestation
Structural movement and cracking
If a full building survey or one of the briefer reports referred to above is not required we can, for a modest cost, produce a relevant and specific report on any of the above issues with recommendations and budget costings as necessary.
Such matters are often raised in a Mortgage Valuation Report and in order for the loan to proceed a further report by a qualified building surveyor or structural engineer is often required. We have regularly carried these out under separate instruction with the submission of a subsequent report explaining the implications of the defects enabling the sale to go through.